One of the best and easiest ways to improve your athletic performance is by attending a Steve Born seminar!
Steve, considered one of the true legends of endurance cycling, has been responsible for helping numerous athletes achieve outstanding improvements.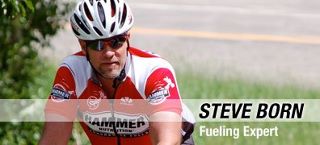 Touring Australia
Not only will he be back, but he will touring the various states talking to people on "Endurance Nutrition".
Seminar Cities
Melbourne
Sydney
Adelaide
Canberra
Brisbane
Hobart
Perth
Steve is known to most of us for his great advice to Endurance Athletes around the world.
He is one of the most sought after Endurance Nutrition Speakers in the USA, constantly touring all over the country giving seminars at most major events.
Now coming to Australia, and you can have a chance to listen to his advice and ask vital questions first hand.
If You're In A Provincial Town….
If you live in a provincial city/town and have a reasonable size group that would like to listen to Steve let us know and we will see what we can do.
Register Here
For those who would like to register their name early for the seminar, please email us at with your details and City.
Spaces will be limited.
Further details will be released in April/May.
Regards
David