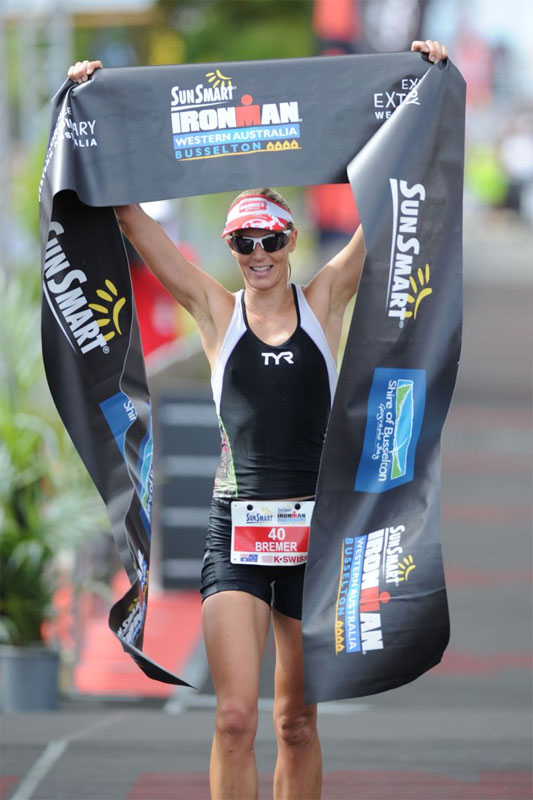 Gatorade Triathlon Series, Murray Man,  Endurance Team, Geelong Triathlon Coaching, Melbourne Triathlon Club, Adelaide Triathlon Club, Corinne Abraham, Michelle Wu, Jesse Featonby, Michelle Bremer, Brian Fuller, Nicholas Hull, Luke Gillmer, and Grant Preddy, choose to use Hammer Nutrition.
Triathletes demand a high level or performance from their bodies. Their Sports nutrition needs to supply the best possible ingredients in the right format to meet the athlete's requirements.
Hammer Nutrition products only use ingredients that aid or improve an athlete's performance. There are no additives, colourings, added simple sugars, or anything harmful towards the athlete's performance.
If you are looking for the leading proven Endurance fuel for Triathletes in the world, your search is now over.
"Nutrition has always been my downfall when racing, as I had struggled to find a product that worked for me.

Then a friend introduced me to Perpetuem and I was amazed at how easy it is to consume, and the sustained energy levels over a long period of time that it provides. Since then I have been hooked!"

Michelle Bremer, 2011 Sunsmart Ironman Western Australia Female Champion
LONG DISTANCE TRIATHLETES (1/2-FULL IRONMAN)
If you are a long distance Triathlete, the importance of your choice in nutrition is vital to success. Failure to address this from day one will no doubt be a recipe for disaster.
Many Triathletes focus on the relentless pursuit of training hour after hour, day after day and neglect the importance of nutrition. If they spent a small percentage of that time learning how to fuel they would ensure their training is not wasted through bad choices in nutrition.
These are the 6 basic topics you should know about your nutrition. Take 15 minutes to read this information and you will be well prepared to make some crucial decision that will better your performance.
For far more detail we strongly suggest that you read the bible of Sports Endurance Nutrition.
The Endurance Athletes Guide to Success
Once you have this information you can then make a better informed choice.
COURSE NUTRITION
Many athletes make the vital mistake of thinking that they have to consume and train with what is available to them by the Sponsor of the event. As we know, the nutritional sponsor of many Ironman events is one who pays the most money, with little concern for quality of the product. Ensure you make a wise decision before embarking on this route.
Quiet often the event product is mixed by volunteers who have little knowledge of concentration levels. This can have a dramatic effect on your performance if mixed wrong. Our advice is to always know exactly what you are putting into your body.
HOW TO FUEL FOR A 1/2 – Full Ironman DISTANCE TRIATHLON
The longer the event the more important it is to get your nutrition right.  It also becomes increasingly important to add protein into the fuel mix, and consistently consume extra electrolytes.
All of Hammer Nutrition's during Fuels are acceptable for use. We do have preferences for the different legs of the events.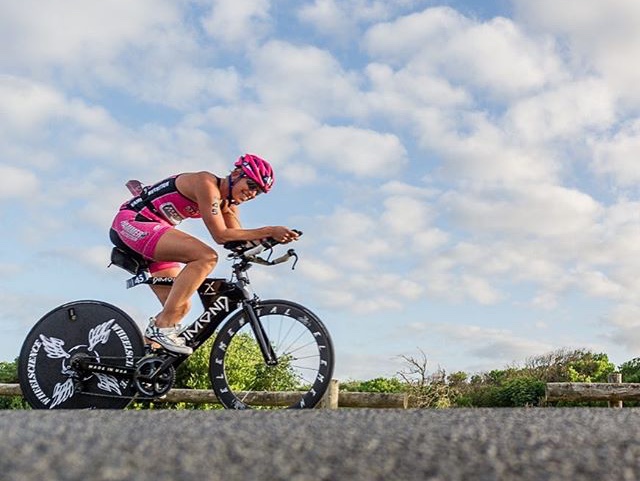 Bike Leg
Preferred fuels  – Perpetuem or Sustained Energy.
Both these fuels can be mixed into a multi hour bottle (3-5Hours). This makes them ideal for the bike. You can consume the relevant % of the bottle per hour which is the only nutrition you will require, plus your hydration (water) per hour.
Both products contain Protein. The major difference is Perpetuem contains Lipids (type of fat). Generally Perpetuem is our first choice and will suit most Triathletes. Sustained Energy will suit the smaller leaner athletes which are able to maintain a higher heart rate.
These products are not sweet, which allows easy consumption hour after hour without the sickly sweet taste of gels.
TIP – on the bike separate your hydration from your nutrition to stop confusion. (Have 2 water bottles).
Electrolytes – Endurolytes or FIZZ
Both of these can be used. Our preference is the Endurolytes (1-3 per hour) as it does not have to be mixed with water and the dosage can be increased easily.
TIP – You have to be consistent with consumption every hour as electrolytes are not stored in the body.
Other fuels can be used such as Hammer Bars and Hammer gels. You need to ensure that if you mix fuels that you do not over consume calories.
Liquid Fuels (preferred over solids)
Liquids are easily digestible. Solids will take longer to digest and will take blood away from the working muscles to digest. When taking liquids you can be almost 100% certain of how many calories you are consuming per hour (provided you don't over consume – less than 300 cal.) Taking solids you can never be sure on how many calories are being digested per hour.
You have a couple of options for the run.  Hammer Gel and Perpetuem Solids. 
Our preference is Hammer Gels for "ease of use"
TIP – The best way to use Hammer gel is to purchase a bottle (26 gels) and mix it into a small flask carried in a fuel belt. A small amount of water can be added to dilute the gel ensuring easy consumption. Several flasks can be carried.
Electrolytes – Endurolytes or FIZZ
Once you have started the run and into the final stage you still need to ensure you consistently consume electrolytes. Do not forget.
OTHER CONSIDERATIONS
A complete diet of liquid fuels is possible to complete this event.

However some may feel the need to eat something solid.

Make solid food consumption the exception, not the rule

If eating solids, eat small amounts of solids at one time.

Avoid foods which are hard to digest, high in saturated fats and refined sugars etc.

Remember

What you put in your body greatly determines what you get out of it. Remember

 Garbage in, garbage out
Special Offers
Save with our special packs – all with free shipping!