Nutrition does not have to be complicated when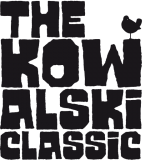 you understand the basics.  Below are 6 nutritional guidelines to STOP making simple Nutrition errors.
Nutrition Practice – This is something that is so fundamentally important, but can be completely overlooked until race day! Do not do that. Practice your Nutrition like you practice your training! This practise will pay huge dividends on race day.

 Hammer Nutrition SPECIAL
All participants who enter the event can receive a 12% discount on their order when they purchase online.
Proceed to the shopping cart checkout.
You will see a coupon code; place the code 'KOWALSKI'
Press apply – the discount will be applied then proceed to finish the checkout.
Your FREE Personal Nutrition Advice
For any questions on nutrition, email customerservice@hammernutrition.com.au