By Brendan Dav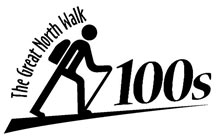 ies (2011 – 100km Winner and 2012 – 100ml Winner) and Hammer Nutrition
Nutrition does not have to be complicated when you understand the basics.  Below are 6 nutritional guidelines to STOP making simple Nutrition errors.
Keep fluid intake during exercise between 475-830ml per hour
Nutrition Practice – This is something that is so fundamentally important, but can be completely overlooked until race day! Do not do that. Practice your Nutrition like you practice your training! This practise will pay huge dividends on race day.
 Hammer Nutrition SPECIAL
Here is a pack that will help you during training and race day GNW100s packs
All patricipants get 10% off online store. Discount code: GNW100S
Your FREE Personal Nutrition Advice
For any questions on nutrition, email  customerservice@hammernutrition.com.au