State: South Australia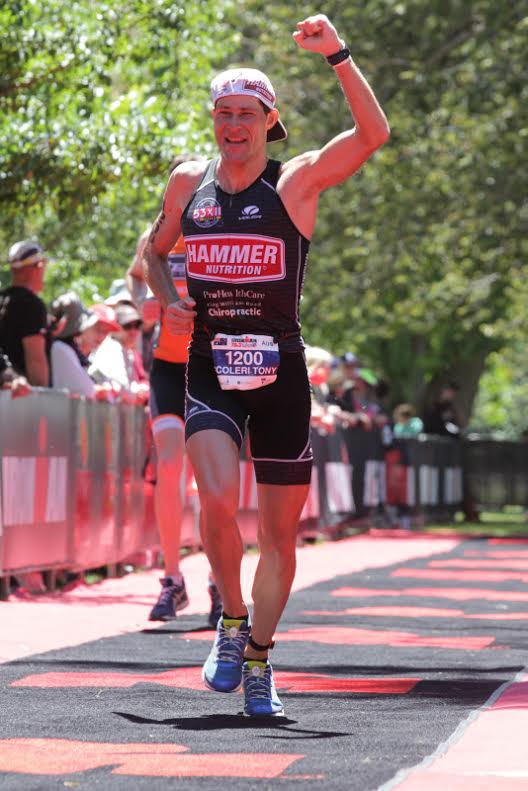 Sport: Paratriathlon
Sporting Accomplishment:
ITU World Paraduathlon champion 2015
3rd Oceania Games Paratriathlon 2016
3rd Paratriathlon Nationals 2016
State triathlon and duathlon Age Group champion from 2003 to 2005 (as a fully-able athlete)
How did you get into your sport:
I met a group of triathletes on a weekend morning ride, I loved the chat, coffee and all the race stories and travels they were telling me about. I was very inspired and decided to start training with them. The rest is history!
Hardest thing about your sport:
Being consistent over time despite health issues with my disability and the usual work/life pressures.
What does your regular training week consists of:
My week typically involves about three trainings in each of swimming, cycling, running and couple of gym sessions. I train seven days a week, with one to three sporting activities per day. Add to this about two medical sessions, whether it is a massage, physiotherapy or chiropractic care.
How do you keep motivated:
I get inspiration reading about people's endeavours and challenges or watching movies about athletes, their path and achievements. I also keep fit and motivated by joining clubs activities and social events where I mingle with different people, experience a new ambiance, get to travel and discover new places, hear people's stories. Catching up with friends who share the same passion is a fantastic way to be inspired too and learn new things.
Goals (Future Plans and Career expectations):
I'm aiming to qualify for the 2017 ITU World Paratriathlon championship in Rotterdam, Netherlands in preparation for the Commonwealth Games in 2018. I would also like to fulfil a lifetime dream of completing an Ironman and therefore will start this year on 70.3 distances.
Best piece of advice you have been given:
Listen and learn your body.