State: NSW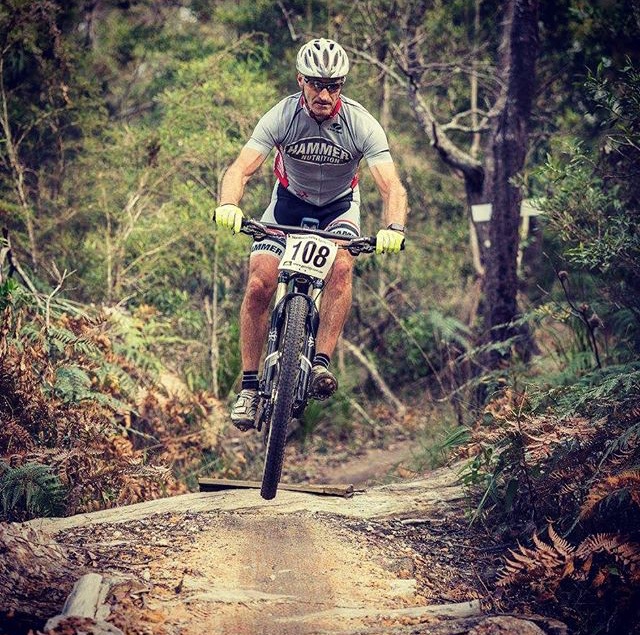 Sport: Endurance Mountain Biking
Sporting Accomplishment: http://jamievogelemtb.weebly.com/race-results.html
How did you get into your sport:
I was a middle distance runner in my early years & got a MTB for cross training at the age of 30, fell in love with the sport & began competing in shorter XCO races & as time went by I started training for the longer endurance races leading me in placing on the podium after after getting my nutrition right at the age of 40.
Hardest thing about your sport: What does your regular training week consists of:
Balancing time with my family, training & competing is the hardest thing with my sport. My training involves a lot of time on the road bike, a bit of time on the MTB & a bit of strength work each week. I spend between 15 & 30 hours on the bike training in a week depending on what stage of my training program I am at, along with Gym work & running a few times a week.
How do you keep motivated:
I set goals that I aim for in training, such as races that I want to do well at throughout the year ahead. I know that if I do not do the training I will not do well in races.
Goals (Future Plans and Career expectations):
After placing 4th in two solo world 24 hour MTB championships, I would like to position myself on the podium. I plan to travel over to Italy to have another attempt in 2017.
Best piece of advice you have been given:
Hills are where it is at & if you have done the training you then have to get your endurance nutrition spot on come race day.