State:  Queensland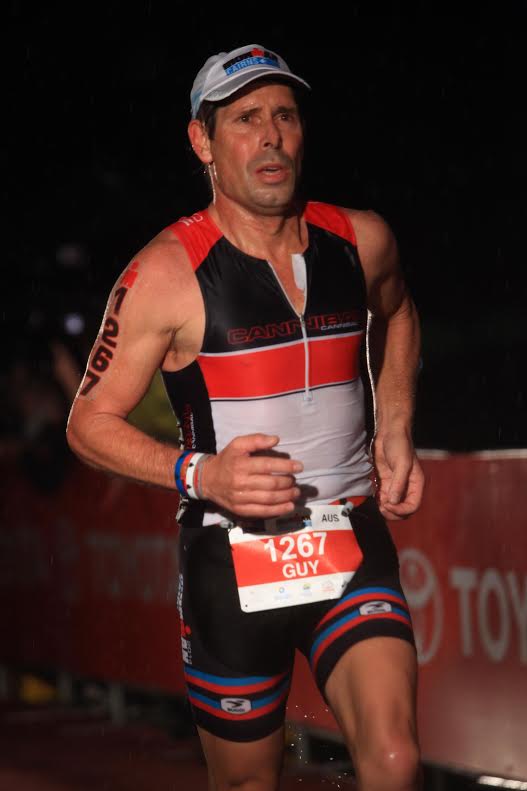 Sport:  Triathlon
Sporting Accomplishment:
30 years as a competitive age group athlete.  Some highlights include:
12 x IM Australia finishes, 1 x IM Cairns; 1 X IM World Championships (Kona) ; 1 x IM distance at Great lakes Triathlon (GLITTA); Multiple long course triathlon top 5 finishes in age group. Completed Macksville Marathon, Man from Snowy River Marathon, multiple regional trail races.  Paddled Surf Ski in the George Bass Surf boat Marathon.  Currently coaching triathletes and trail runners as well as training for IM number 16 in 2017.
How did you get into your sport:  Originally I was a road runner & I witnessed Greg Welch running past my house during a local Cronulla Surf club biathlon (1983). I joined a club that week & competed in my first run ride run the very next week.
Hardest thing about your sport: Time to train as well as maintaining time with family /work etc. During my early years I was up at 3am training, and then getting kids ready for school, working, usually with a swim at lunch time, coaching kids sport in the afternoon, more training & spending time with family. Generally I was only income earner in family for a number of years so had to balance this well.
What does your regular training week consists of:  Currently I run before work 3 days per week & once on the weekend. I ride to work (20km each way 4 days per week, do 2 specific sessions on the kickr w evenings per week and fit in a long ride on the weekends. I swim at a local school where I coach before or after the sessions I coach. This is 3 days per week. I also try to go for a trail hike most weekends. This is all around my full time work with Qld Health, providing & reviewing coaching sessions for athletes locally & interstate and spending time with my wife (she is training for her 1st 70.3).
How do you keep motivated:  Sometimes this is difficult, especially with work deadlines. Motivation comes with being outdoors, feeling fit and achieving goals. Coaching other athletes is also a great motivator.
Goals (Future Plans and Career expectations):
For 2017 I aim to complete another Ironman. (Most likely Asia Pacific Championships in Cairns). MY aim is to finish under 11 hours. I will be competing in the 55-59 age group for the first time. I also aim to complete a number of trail races ranging in distance from 20-50km. In November 2017 I will be completing a 28 day Himalayan trek around the Annapurna circuit and the Annapurna Base camp.  In 2017/2018 I aim to complete at least one ultra-trail race as well as the Batase trail race in Nepal. As a coach I aim to continue to promote the sort as well as help other athletes achieve their sporting goals
Best piece of advice you have been given:  Probably the best advice has been from my father who has always said I can achieve what I want when I set the goals and put in the work. Another good piece of advice has been to change and work on  the things that are in your control.