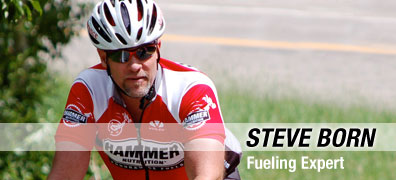 This one of the biggest and best opportunities all Australian athletes will have to listen to one of the most respected and sought after Endurance Nutrition Experts in the World.
Steve is the Author of the Endurance Athlete's bible "The Endurance Athletes Guide to Success" which has been downloaded world wide over 100,000 times.
He has already been in contact with a wide variety of Australian athletes across Australia and helped solve their Sports Nutrition problems with great success.
His knowledge and ability to pass on this vital information is outstanding.
The number of athletes undertaking Endurance sports has grown tremendously over the last 5 years. Their ability to successfully complete their goals is quiet often let down by their poor nutrition knowledge and decisions.
Steve will pass on vital information and be available for and extended Q&A period after each seminar. He will be answering each and everyone of your questions.
All seminars will be limited to 75 people to ensure the quality. Hammer will also be conducting sampling on the night
Dates
Brisbane – 6th September – 7pm
Perth – 8th September – 3pm
Adelaide – 11th September – 7pm
Melbourne – 12th September – 7pm
Hobart – 14th September – 6.30pm (Time has changed)
Canberra – 16th Sept – 5pm (Time Has Changed)
Wagga Wagga – 17th Sept – 7pm
Sydney – Northern Suburbs – 18th Sept – 7pm (location changed please check below)
Sydney – City – 19th Sept – 7pm
Sydney – Southern Suburbs – 20th Sept – 7pm
Venues
6th September – Brisbane
Pineapple Hotel,
706 Main St,
Kangaroo Point, 4169
8th September – Perth
All Seasons Perth
15 Robinson Ave,
Perth, WA
11th September – Adelaide
University of Adelaide,
Hone Lecture Theatre,
Ground Floor Medical School South
Frome Road,
Adelaide, 5000
12th September – Melbourne
South Yarra Sports Centre
679 Chapel St,
South Yarra, 3141
14th September – Hobart
Running Edge
73 Murrary St,
Hobart, Tas, 7000 – Ph 03 6234 2844
16th September – Canberra
Lonsdale St Cycles,
5 Lonsdale St,
Braddon, ACT 2612 – Ph 02 6257 7885
17 September  – Wagga Wagga
Kidsons Cycles
107 Fitzmaurice St,
Wagga Wagga, NSW, 2650
18th September – North Sydney – Location Change
Ku-Ring-Gai Town Hall
1186 Pacific Highway
Pymble, NSW, 2073
19th September – Sydney
CBD Cycles
305 Kent St,
Sydney – Ph 02 9279 2202
20th September – Southern Sydney
Gracefully Fit,
111 Mulga Rd,
Oatley, 2223 – Ph 02 9585 2244
About Steve Born
Just in case you didn't know Steve can also back up his speaking with 1st hand experience on the coal face !
Ultra Cycling Hall of Fame
John Hughes, the director of the Ultra Marathon Cycling Association (UMCA) and Jim Pitre, the race director of the Race Across America (RAAM), have announced that Steve Born, 45, from Whitefish, MT will be inducted into the Ultra Cycling Hall of Fame at El Tour de Tucson in November, 2003 and will also be honored at the Competitor magazine banquet in February, 2004.
Steve has been involved with ultra cycling for 15 years. He has competed in five RAAMs, holds two UMCA records, is the 1994 Furnace Creek 508 Champion, the 1999 Furnace Creek 508 runner-up, and in 2002 became the first and only cyclist to complete a Double Furnace Creek 508.
Hughes writes, "Born exemplifies the ultra cyclist – in addition to a stellar racing career, he has crewed in seven RAAMs and three Furnace Creek 508s, and has officiated in two RAAMs and several RAAM qualifiers. Born has ridden in several PAC Tours, Pacific Crest Tours, and Red Rocks Tours."
"He also supports the sport with his wealth of knowledge about nutrition, working with and providing advice to many riders, including several RAAM riders. Professionally he supports a large number of ultra cycling races throughout the U.S. via his employment with the Hammer Nutrition company. Born has been a member of the UMCA for over a decade and currently serves on the Board of Directors of the UMCA, Inc."
Born's Palmares
1987 RAAM Open West – 35h 37m
1988 RAAM -10d 20h 58m
1991 RAAM – 10d 06h 30m
1994 Furnace Creek 508 – 31h 09m, first place
1997 Idaho N-S Record – 640.8 miles in 39h 29m
1998 RAAM – 9d 17h 48m
1999 Texas W-E Record – 574 miles in 32h 20m
1999 Furnace Creek 508 – 30h 57m, second place
2002 Double Furnace Creek 508 – 82h 16m