Hammer Nutrition is on a WINNER

HEED WINS THE BEST OF MTBR AGAIN!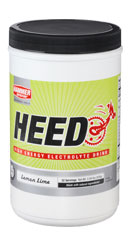 The reviews are in – Hammer Nutrition's HEED wins a 2010 Best of MTBR Award. HEED has won the Best of MTBR Award for the last five years! With more than 70 sports nutrition products reviewed, HEED was the only product to receive a 5 out of 5 rating.
How does MTBR choose the best products?
The following is reprinted from MTBR.com: MTBR.com was created to get feedback from real cyclists on the products and equipment that they use. Good, bad, bottom line, is it worth it? Those are the top questions that MTBR poses to each of their users.
Every year, they find the best products from the site that consistently win the praises of the consumer. Hence, the Best Of Awards!
Winners were selected by the highest rated products that met a minimum number of reviews for each category.
It doesn't matter if the manufacturer is well known or a new kid on the block, that's what makes this award unique. If the product works and performs well, then the consumers will reward it.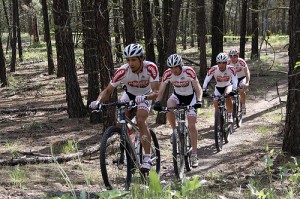 Adelaide Mountain Bike Club, Bendigo Mountain Bike Club, Mount Perry Gold Rush, Chocolate Foot, Rebecca Henderson, and Team Enduro Pulse have chosen Hammer Nutrition products to be their Nutritional Supplier for their training and competition. Every rider needs access to the best Endurance Sports Nutrition available. Choice of exactly the right nutrition is extremely important – no riders want to suffer during their race.
Hammer Nutrition is at the cutting edge of Sports Nutrition. Hammer has focused on making products using only ingredients which we believe are of benefit to the athlete. This means that our products contain no added simple sugars, colourings, preservatives and anything which is harmful to the rider's performance.
Athlete Nutritional Education is extremely important to us. We strongly believe in not only selling you the best Endurance fuels, but also backing that up with the best athlete nutritional Education and advice service in Australia.
Hammer makes FREE, the services of one of the world's leading Sports Nutrition Experts, Steve Born, the author of the endurance athlete's bible, the "Endurance Athlete's Guide to Success". All athletes would see great benefit in reading this booklet. Please feel free to email any questions about your sports nutrition to david@hammernutrition.com.au . It's a service we have been offering for 20 years and have solved many an issue.
How to Fuel Your Body for a 4-8 hour + MTB race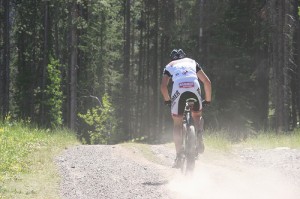 Keep fluid intake during exercise between 550-800/ml per hour.
Keep calorie consumption to a maximum of 300 cal / hour. (1260 kj/ Hr)
Measure exactly what calories/kj you are consuming. Taking too much can be worse than not enough!
Separate your hydration from your nutrition on the bike to stop confusion
Only consume complex carbohydrates until the last 20-30 minutes of the race.
Use some form of extra electrolyte supplementation. The longer and hotter your event the more you will need this.
Special Offers
Save with our special packs – all with free shipping!
Your Nutrition Plan for a 2-6+ hour MTB Race
Hammer recommends using either H.E.E.D or Perpeutem in combination with HammerGel and Endurolytes.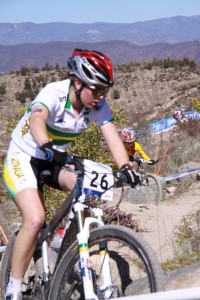 Option 1. Perpetuem (Our # 1 Choice)
Perpetuem. Some may prefer this. If so use a 4 hour bottle and place approx 7-8 scoops (see directions on quantity) in the bottle. Divide the bottle into 4 and consume 1/4 of a bottle/hour. Pre-mix bottle night before and keep in fridge.
Take 550-800ml water per hour.
Add 1-3 Endurolytes / hour. Repeat every hour on bike.
Perpetuem is a total fuel – you will not need to fuel with anything else.
Option 2. HEED – Gels
Start with 1 bottle HEED (2 scoops – 200 calories) drink 1 before exchanging bottles.
Also take 1 HammerGel. Total Calories = 300 max.
Add 1-3 Endurolytes / hour. Repeat for 2nd hour on bike.
3rd hour take 2 HammerGels per hour.
Add 1-3 Endurolytes.
When finished refuel within 20-30 minutes with Recoverite (2-3 scoops)